Ranch, Rope, & Performance Horse Sale
March 5, 2016


This premier sale features top quality ranch, rope, and performance horses, both finished and started prospects. Each sale horse will first go through a sifting process that evaluates the horses for quality, temperament, and soundness. They will then be previewed in dry, trail, and cattle work. The Winnemucca Horse Sale has become well known for the quality horses and efficient crew year after year!

Consignor Information
Here is the 2016 Consignment form as well as association transfer forms.
2015 Horse Sale Results
GREAT SALE! The overall average on horses sold was $5784! The high selling horse was Lot 3- "A Little Spoonful" consigned by Gail Sprenger and ridden by Flint Lee, selling to Woody Bell for $16,500.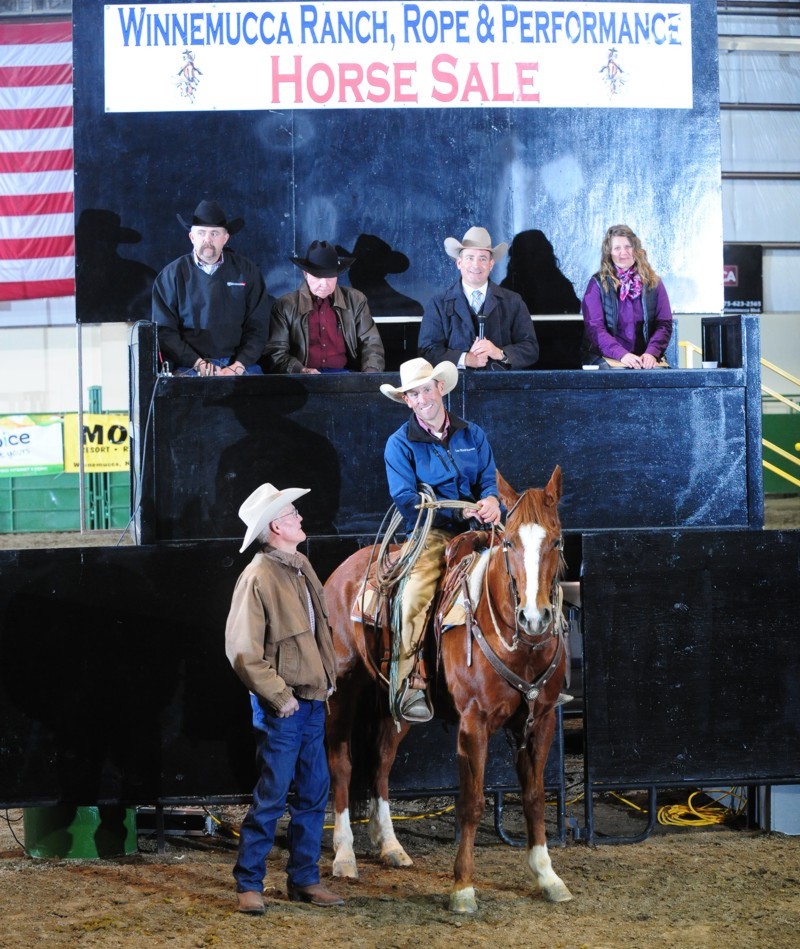 2015 Horse Sale Catalog
If you have any questions regarding the Ranch, Rope and Performance Horse Sale, please call or email Michelle Hammond at 775-623-5071 ext. 101