Winnemucca Cow Dog Trial
February 28 – March 1, 2018

Our trial welcomes dogs and their handlers from across the West. Cow dogs are an essential part of a ranch operation. Our trial provides a venue to demonstrate the agility and functionality of our canine companions. Watch how quickly these dogs move cattle through a timed obstacle course! The Winnemucca Cow Dog Trial runs Wednesday and Thursday of Ranch Hand Rodeo Weekend. The Cow Dog Finals take place Thursday evening.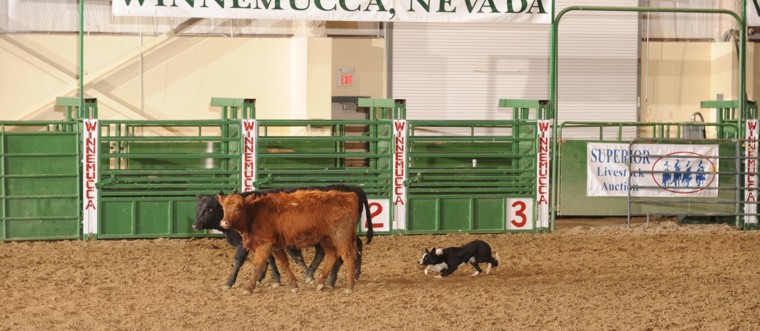 Participant Information
Be part of one of the biggest and most exciting cattle dog trials in the western United States! Winnemucca has become a favorite for handlers across the region. Entry fees include sanctioning and cattle fees. This event is listed and sanctioned by the NCA. There will be one elimination round with the top placing dogs advancing to the finals in each class.
For more information, please call or email Holly Gallian at 775-623-2220
2017 Final Results
Brace Champion- Levi Harris & Huck and Chip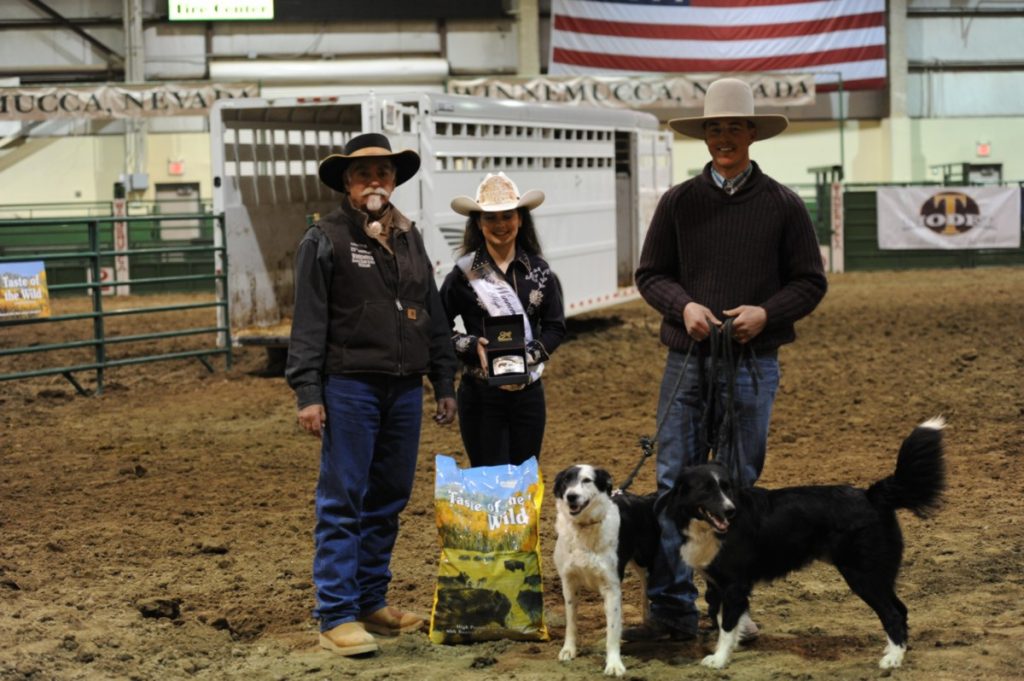 Open Champion- Robin Brown & SCR Reinee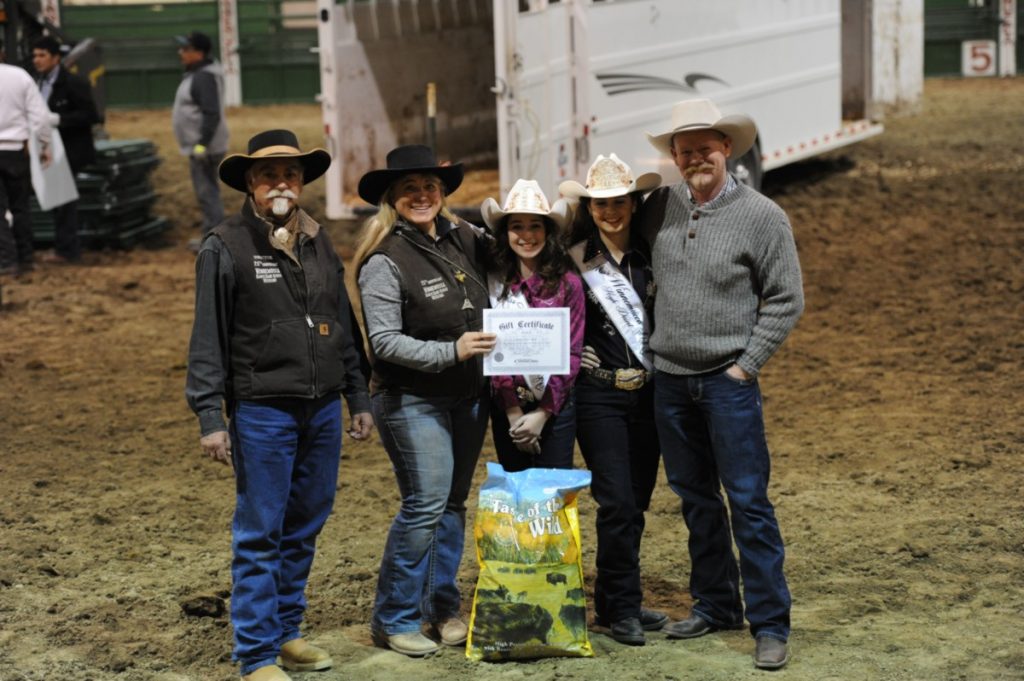 Intermediate Champion- Jaime Gonzalez & Oaktree Rusty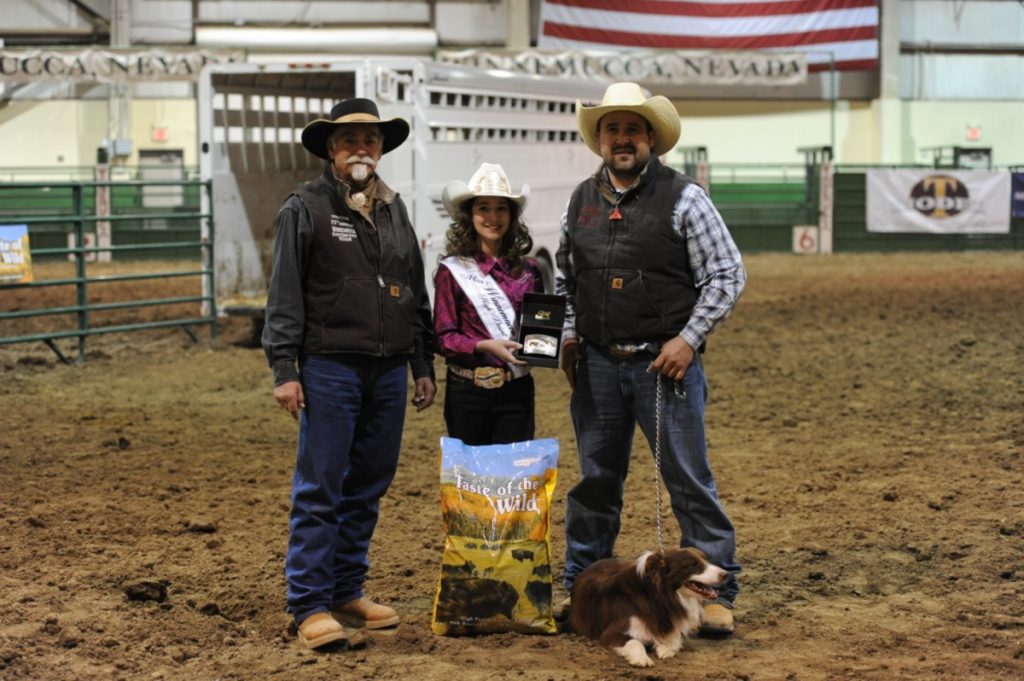 Ranch Champion- Justin Christensen & Sleeve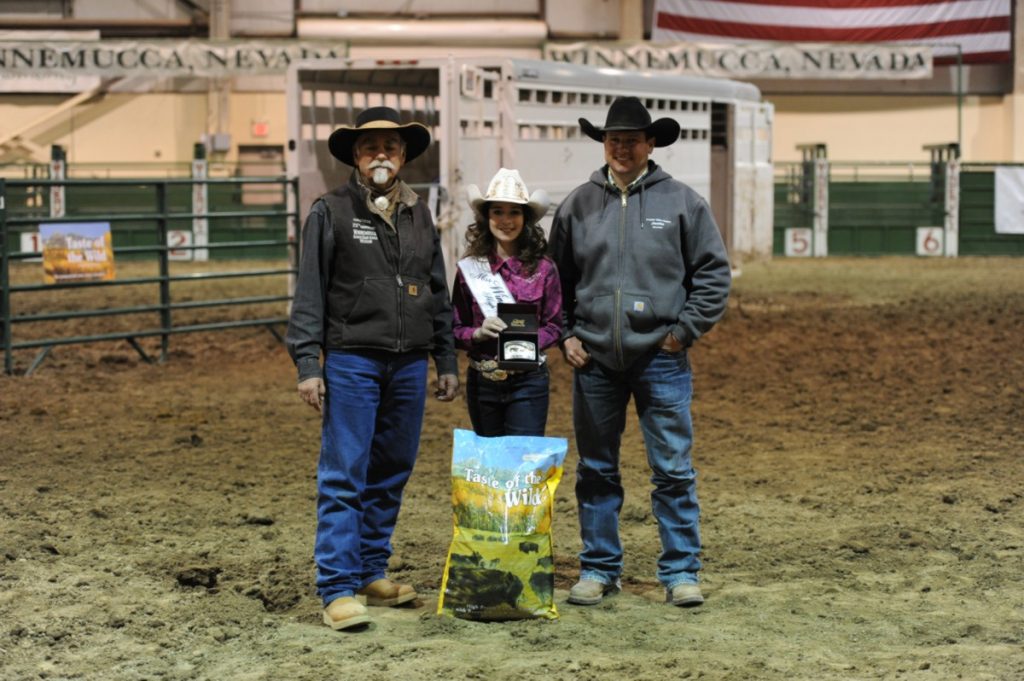 Nursery Champion- Nick Greenwood & Kip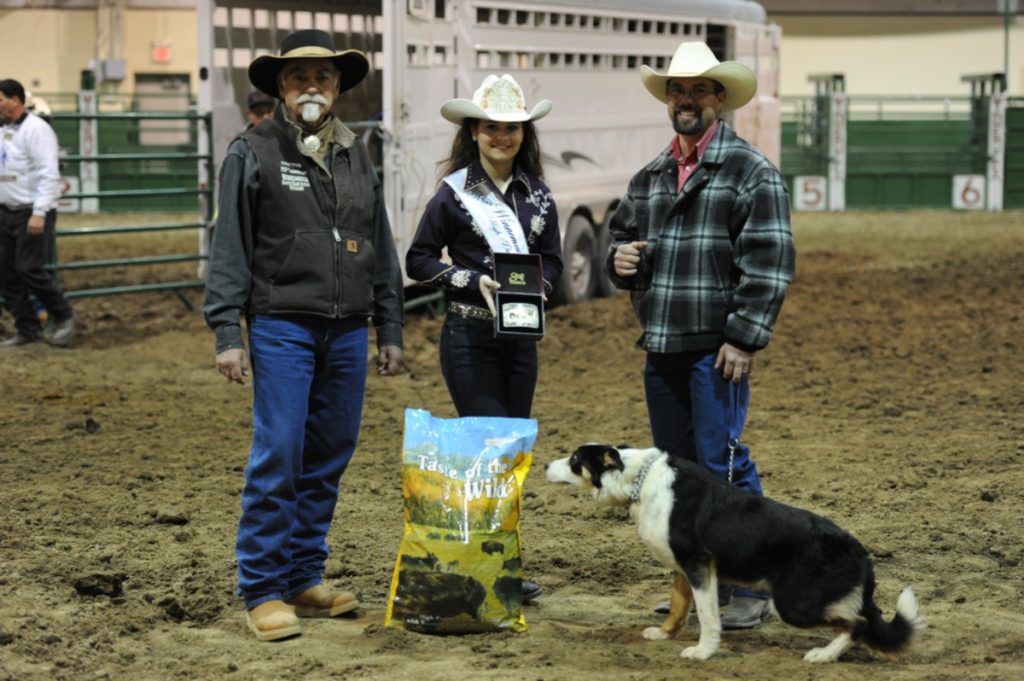 FINAL RESULTS BY CLASS-
Brace Class –
1st- Levi Harris with Huck and Chip

2nd- Pat Browning with Jack and Roy

3rd- Mike Estrada with Hank and Zeke

Open Class –
1st- Robin Brown with SCR Reinee

2nd- Brian Abingdon with Wallie

3rd- Shane Harley with Lad

4th- Dustin Wood with DSW Omega

5th- Mike Estrada with Zeke

Intermediate Class –
1st- Jaime Gonzalez with Oaktree Rusty

2nd- Darla Johnson with GE Texas

3rd- Elliot Roberts with Bailey Blue

Ranch Class –
1st- Justin Christensen with Sleeve

2nd- Jeff Clausen with Gurdie

3rd- Lisa Bedell with CC Cash

Nursery Class –
1st- Nick Greenwood with Kip

2nd- Travis Jackson with Val

3rd- Justin Christensen with Max

 Thank you to our sponsors!!